Oh Storyland! How could we let a fall go by without visiting this beloved place? The Humpty Dumpty wall, the Tea Cups, the Old Lady who lives in a shoe...
Look at the smiles on these kids faces. From the moment we walked in to the moment we left all four of these kids were grinning ear-to-ear. In past years we have not made the trip with our good friends the Lynch's. I think we all agreed that having buddies there definitely made the day go smoother for everyone. Kids, moms and dads. We all had a buddy and we were all happy!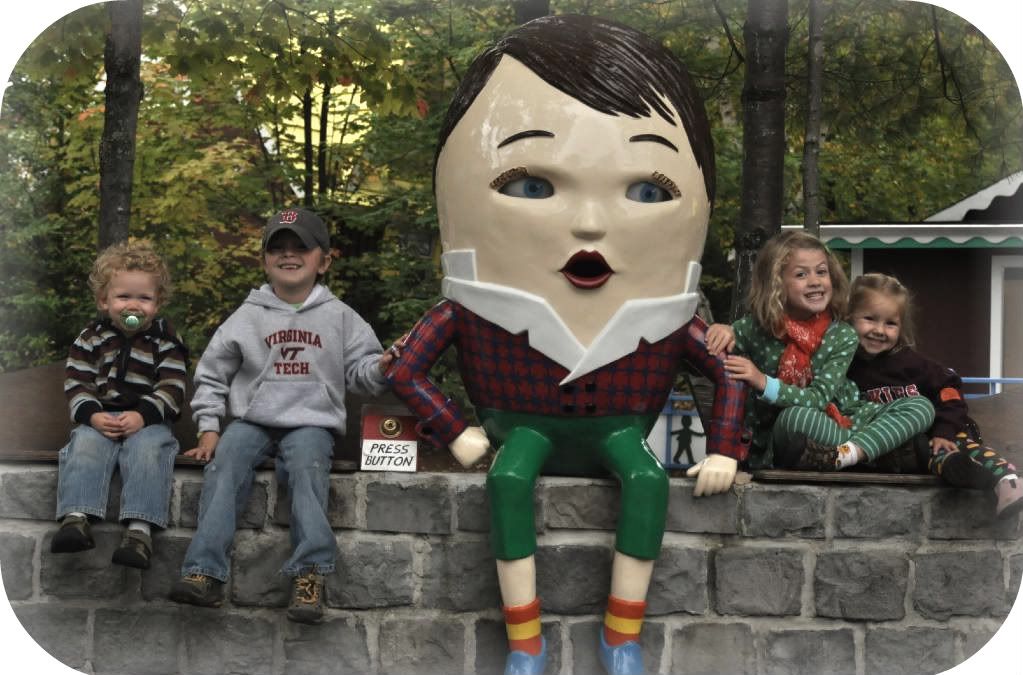 Our first stop is always a photo on the Humpty Dumpty wall. I need to print these out from the past five years and frame them.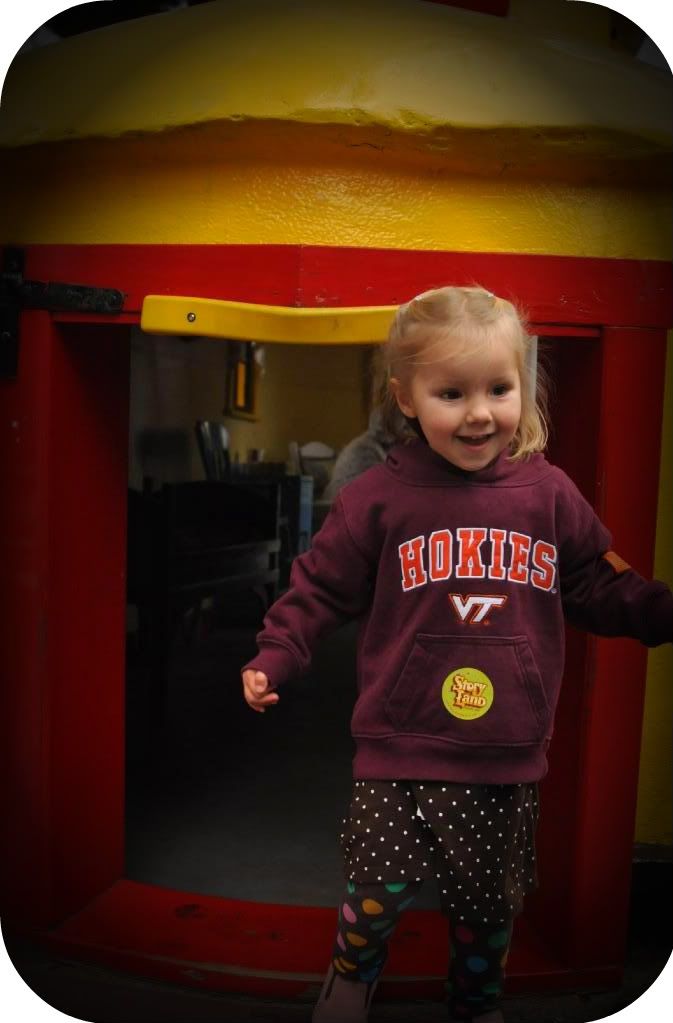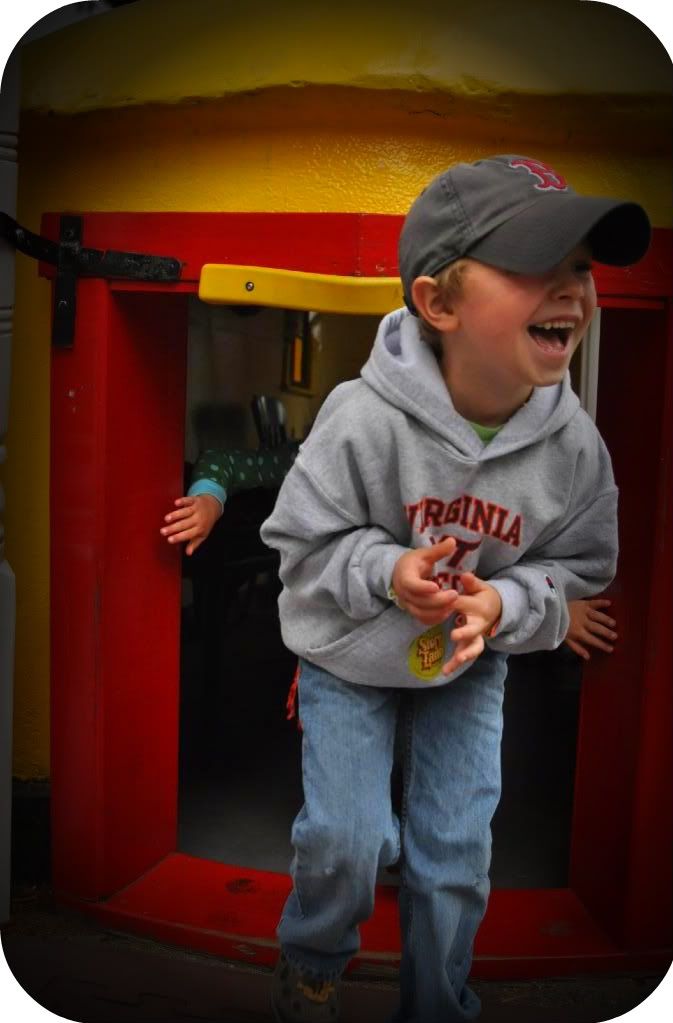 Exiting the Old Lady's shoe. Wouldn't it be fantastic to live in a shoe? Well, maybe not Olivia's shoe. Her feet really stink. Then again, so do mine. Maybe shoe dwelling is not such a good idea...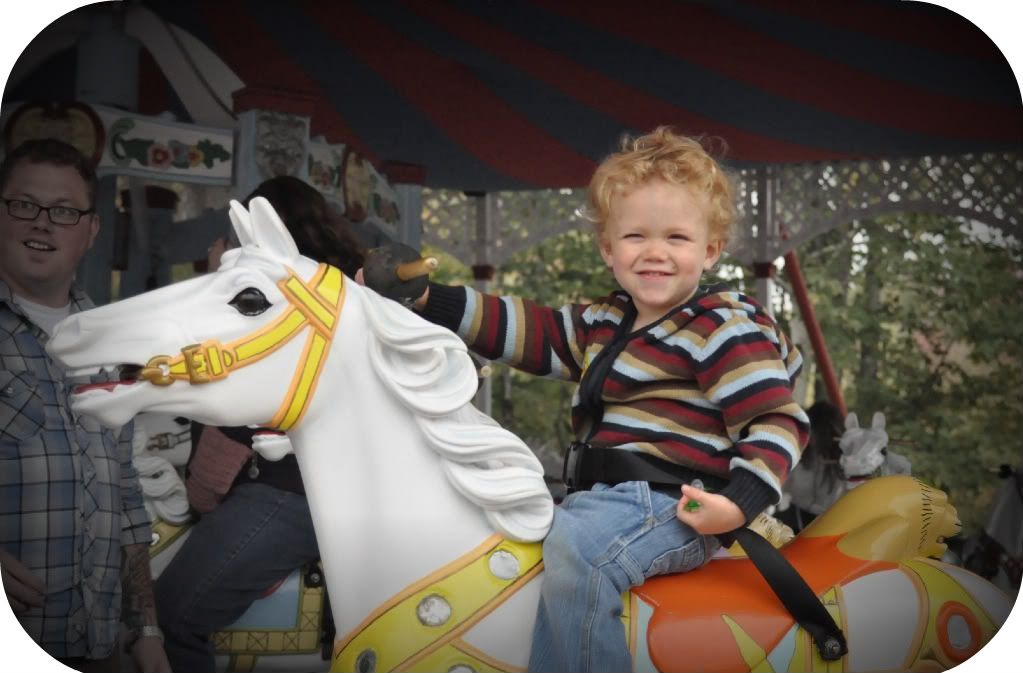 Benji on the antique German carousel.
Dads and kiddos on the Bamboo Chute. Mia had a bad experience, but everyone came out alright. I don't think it did any permanent damage.
Mia with Mother Goose. Love this picture, so sweet.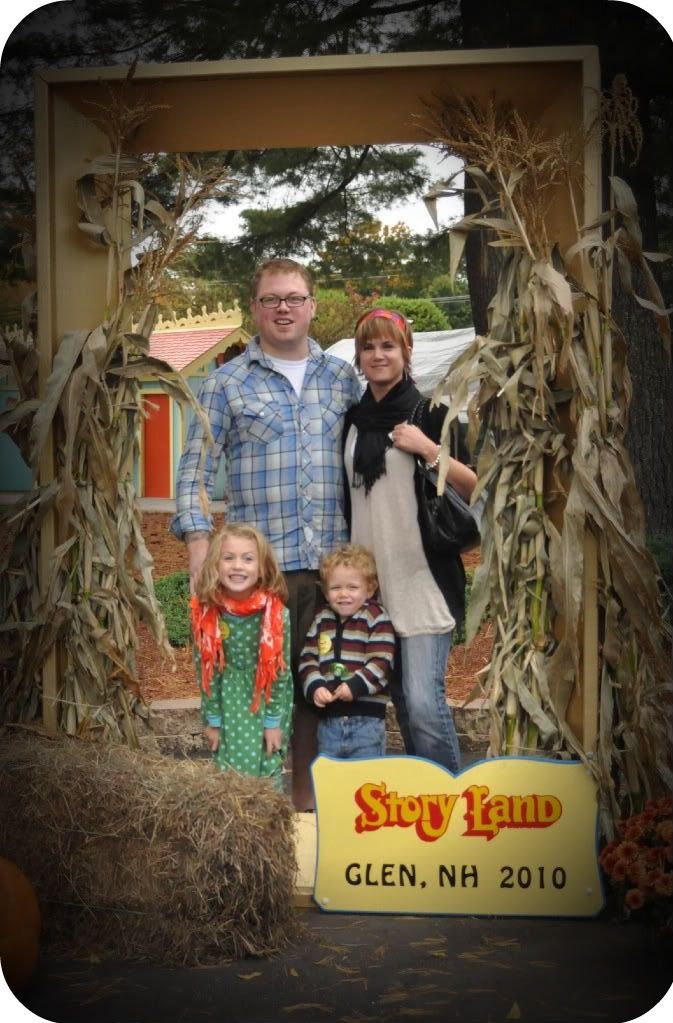 And we always end with a family photo in the Story Land frame. It was a very cold day in Glen, NH. We were all looking forward to the car ride home with the heaters on. We ended our wonderful day with our wonderful friends having dinner with their family. Ah, the good old days! So glad they are back!